AMOF Fjell Process Technology offers the latest design in Coagulators, and both tubular and screw type Cookers. Units can be designed with indirect steam heating or a combination of steam heating and the use of waste Heat.
The Fjell Screw Cooker
(TC series) is a series steam heated screw cookers for fishmeal industry. The cooker is available for the complete practical size range (25 TPD – 500 TPD), and is based on the well-proven rigid design known from Stord.
Design features
The Fjell Screw Cooker consist of a long rotor with steam heated hollow flights. The rotor is installed inside a stator with steam jacket. Material of construction is SA-516 series carbon steel, or equivalent. The TC series can be designed and approved according to the leading international design codes
and standards (PED, ASME, JIS, GOST, DNV, Lloyds, Bureau Veritas etc.). Typical design pressure is 6 bar g.
Scoope of Supply
Roller bearings
Shaft mounted drive unit
Stuffed shaft seals with gland
Rotary steam joints
Accessories for steam/condensate
Complete internal pipe arrangement
Cooker is insulated
Instrumentation and steam control valves not included in basic scope of supply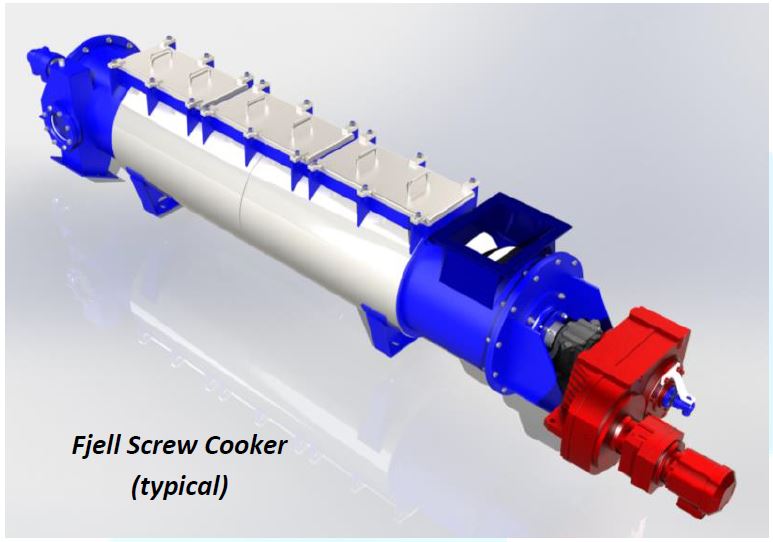 Standard range of Fjell Screw Cooker