AMOF-FJELL THERMAL DISC DRYER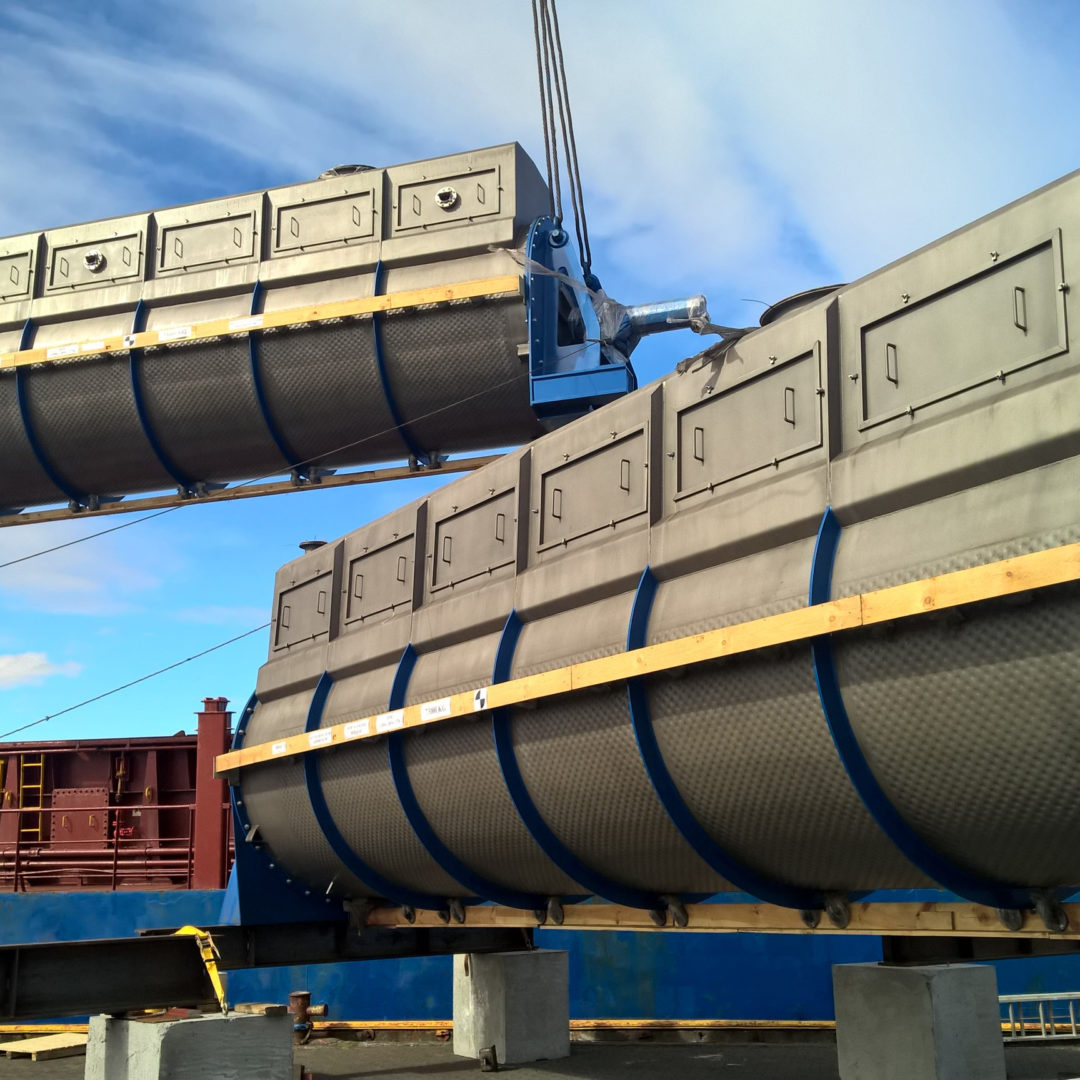 Standard range of AMOF Fjell Rotating Disc Dryers
The AMOF-Fjell Thermal Disc Dryer is an indirectly heated dryer for:
Sludge in Waste Water Treatment Plants
Fishmeal in both land based and ship installed plants
Ingredients in the food industry
Spent grains in distilleries and breweries
Animal and poultry by products
Industrial bio-sludge and mineral sludge
The dryer has a unique endurable rotor design without traditional welded stays exposed to tear, wear, fatigue and corrosion. Dryers can be supplied in all practical sizes, in all common materials of construction (carbon-, stainless-, and duplex steels), and approved and inspected according to the leading international design codes and standards (PED, ASME, JIS, GOST, DNV, Lloyds, Bureau Veritas etc.)
Legacy
In 2012, the engineering department of Fjell Industries was moved to a new company called Fjell Technology. In 2014 Fjell Technology was merged with a company named AMOF, and our new name then became AMOF Fjell Process Technology. Our employees have long experience in calculating, producing and commissioning drier systems, and some of our senior personnel have been working with this since the Stord Bartz, and Atlas Stord days. The Drier has been developed and improved over the recent years, and AMOF Fjell has an ongoing production of these driers.
Design Features   
The AMOF-Fjell Thermal Disc Dryer is designed for heating by steam (max.10 bar) or hot water. The largest heating surface is the rotor, but additional heating surface is available as an option on the stator. The product to be dryed is slowly, but vigorously, transported from inlet- to outlet end by a paddle system mounted on the disc periphery. Product discharge is normally done continuously by a speed controlled extraction screw conveyor. The discs are mounted on a heavy central shaft with a highly efficient condensate removal system integrated. Scraper bars ensure agitation between the discs, which is necessary for efficient evaporation. The moisture evaporated from the product is collected in a high top vapour dome, and continuously removed.
Scoope of Supply
Replacement rotors for existing disc dryer installations from all recognised OEMs.
Complete AMOF-Fjell Thermal Disc Dryers with all necessary auxiliary equipment.
Complete key ready process plants including feed hoppers, grinders, conveyors, pumps, steam/condensate equipment, vapour and dust handling systems, product discharge, pellets mills, storage and bagging systems. 
Associated process equipment like evaporators, coagulators, presses, decanters, tricanters and separators.
All dryers can be designed for vacuum drying.
All small dryers up to AF-TD-S 110 can be delivered for food processing meeting EHEDG guidelines.
The Fjell Stord Hot Air Dryer
A compact hot air dryer offering gentle final drying of sensitive protein products.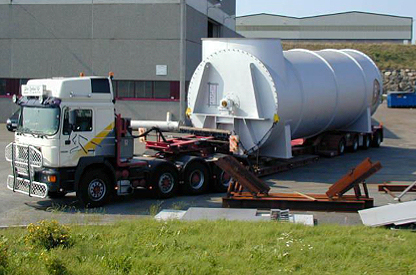 Test drier in 20ft container
Amof-Fjell Process Technology AS has designed a test drier installed in a 20ft container. The drier is complete with control system, feed inlet and conveyor for dried product.
Drier has a range of operation options:
Atmospheric drying
Drying under vacuum
Re-circulation of product
The drier is steam driven and can be delivered with a complete separate steam generator in 10ft container.
See datasheet: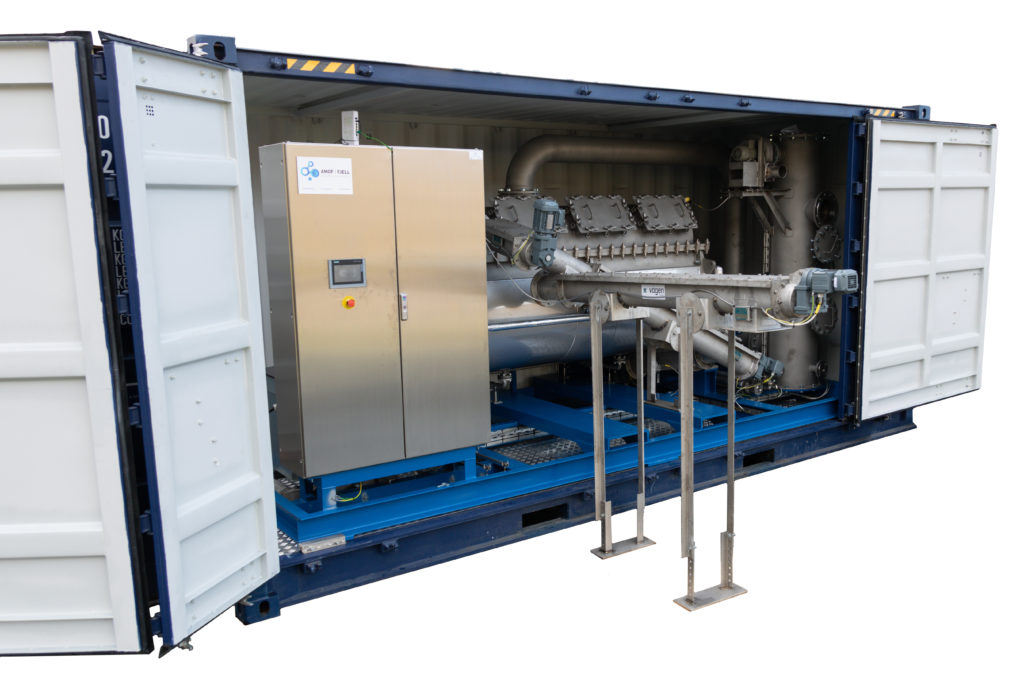 Test drying facilities used for drying various organic and inorganic substances.
The disc dryer is proven to perform well on various raw material such as:
Whole fish
Rest material from fish
Sludge from fish farms
Munisipal sludge
Rest raw material from crabs.
Insects
Larva and more.