AMOF-Fjell sludge treatment
AMOF-Fjell offers complete system for sludge drying.
System involves:
Filtration
Floculation
Press
Drying up to 98% dry matter
Bagging / packaging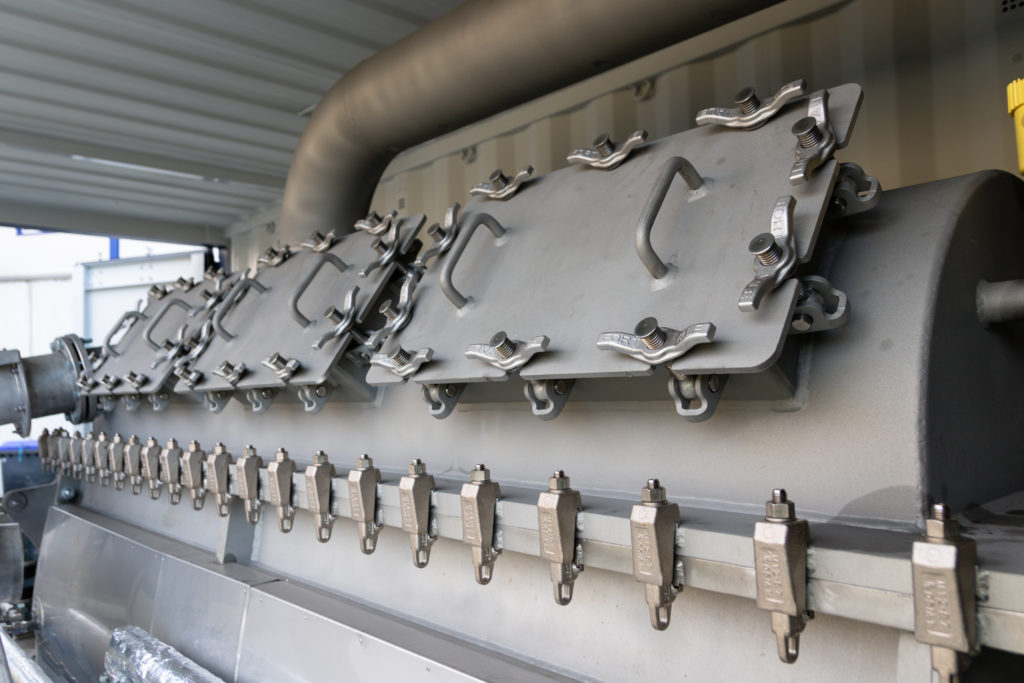 The system is spechaly designed to handle sludge from fish farming and smolt production.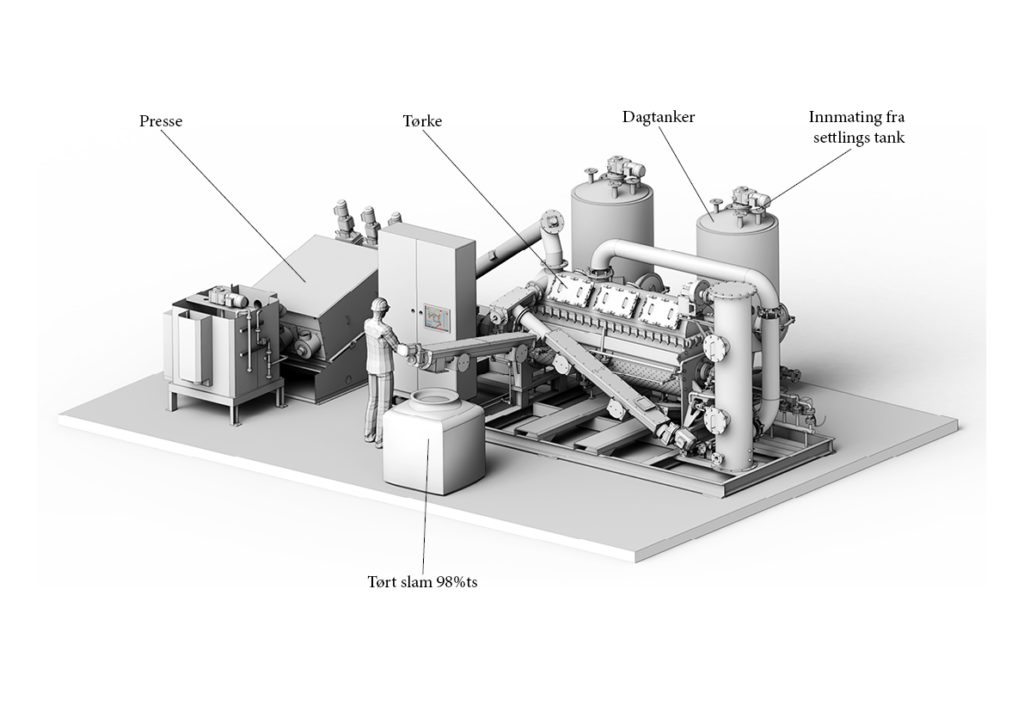 AMOF-Fjell Process Technology has designed a test dryer installed in a 20feet container.
The Dryer is complete with control system, feed inlet and conveyor for dried product.
The Dryer has a wide range of operation options.
Atmospheric drying
Re-circulation of product
Drying under vacuum (optional – some modifications required)
The Dryer can be used for testing of all kinds of raw material
See also: Container based test dryer